After the recent death of their parents, a passionate Italian-American family reunites to enjoy their customary Sunday dinner. But one of them has a major confession that threatens to unravel their beloved tradition.
It's movies like this take make us miss the Sunday family gatherings (we're still in strict lockdown here in Montreal). Sunday Dinner introduces a cast of Italian-American loud and contentious siblings. They have come together to maintain their tradition of eating meatballs at Sunday dinner following the death of their parents. After Don, the progressive but abrasive middle-child, comes out as vegan, it sends his two brothers and sister-in-law into an offended spiral of confusion.
Dante, the stubborn, traditionalist older brother, feels Don is disrespecting their parents while his overly sensitive wife, Bobbie, is insecure about her meatballs and yearns for peace and quiet. Dino, the dimwitted, aimless, younger brother keeps confusing everyone with his random thoughts and is humored by Don's genial and appreciative boyfriend, Josh. What ensues is a battle of brother vs. brother, tradition vs. progression, meatballs vs. quinoa. It just might take an outsider's perspective to shift the Castellano way of thinking.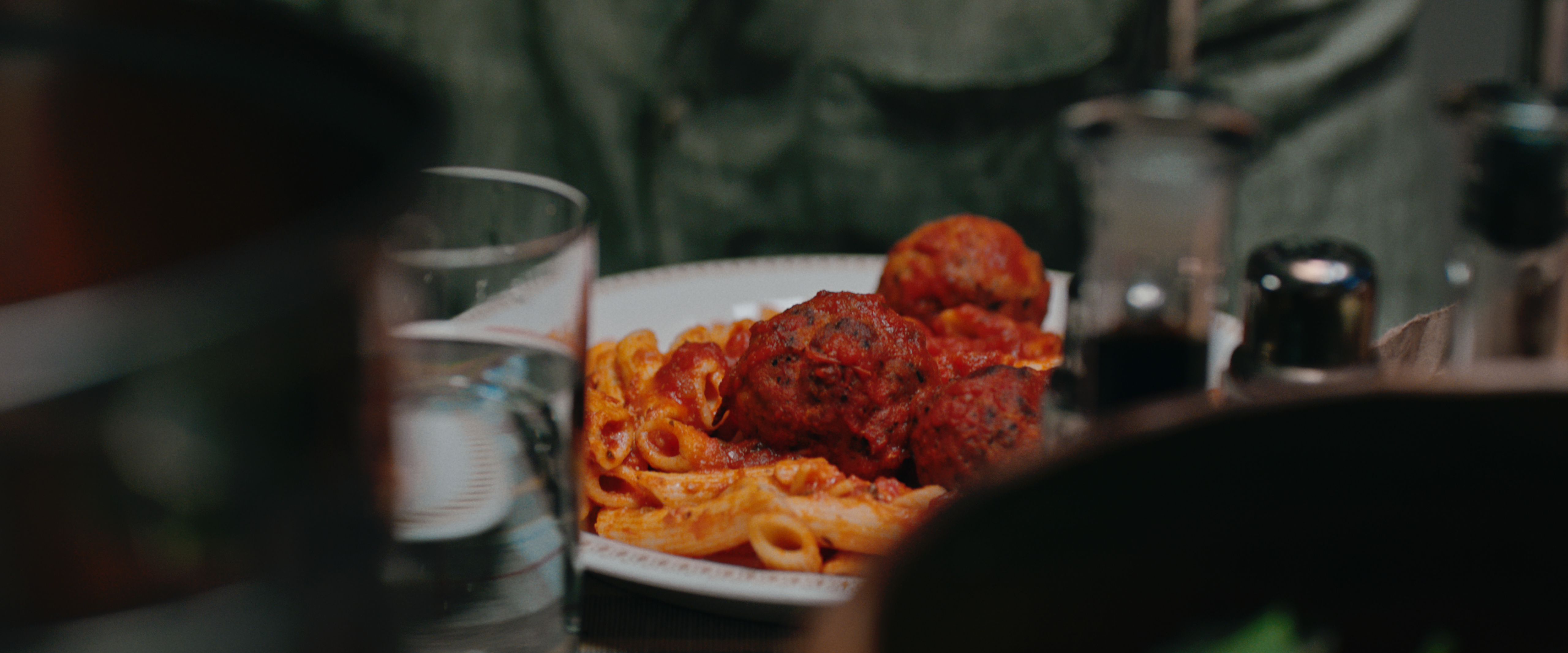 Sunday Dinner's inspiration came from Don's real life
The script was written by Don almost seven years ago, meant to be filmed by a short film team out of the Upright Citizens Brigade Theater in NYC, but that group was disbanded before filming could take place. Over the years it went through the hands of many directors, had a lot of stops and starts, to the point where Don was pretty sure it was not going to happen. Don wrote the film with the goal of just trying to highlight his writing, as he was mostly known as an actor at the time.

The inspiration for the story came from Don's real life, where he started to get a ton of eye rolls and talking to's after trying to update some sacred family recipes and introduce the concept of healthy eating to his hardcore Italian-American family. Some things are worth the wait, as Don feels like he got to work with the perfect director, producers, cast, and crew for this project.
Everyone knows that you don't mess with an Italian mom's cuisine. But Don neatly found that pin-point issue that so many young Italian-Americans are facing: The science of healthy eating. Having personally lived through that myself – trying to explain my wife's gluten intolerance to my Italian parents – somewhat tied in strongly to Sunday Dinner's narrative line. To say, Dan, director Kevin Mead and the entire crew did a spot on job at getting the tone and vibe right. Most of the dynamic comes from the all-star cast, starring Don Fanelli (Nightcap, Superstore), Mary Holland (Happiest Season, Mike and Dave Need Wedding Dates, The Katy Universe), Jon Gabrus (Comedy Bang! Bang!, Brooklyn Nine-Nine, Soft), Andrew Law (The Good Place, Late Night with Seth Myers) & Michael Antonucci (Desus & Mero, Above Average).
Buon appetito.
Follow and Support the Filmmakers
Similar Shorts You Might Like