Hey there guys! Looking for something to watch in the evening after a fruitful working day? You're an experienced SMM manager or just start learning this profession? Maybe you aim to become an Instagram or Facebook influencer? Well, you can read theme books, chat or speak with niche experts, buy IG likes for fast results, etc. But for now, pour yourself a glass of coke and get your popcorn in the oven because we are here to present you the best movies about social media to check out!
Unfriended
This movie is something to tickle your nerves, so hold on to your sofa. The plot of this horror movie shows us a casual group of teenagers, who are sharing their life online all the time foe more likes. Nothing too surprising, huh? Everything is fine until someone uploads a video with abusive content. It depicts one of the friends, Laura, very wasted. After the video becomes viral, she commits suicide.
On the first year anniversary of Laura's death, her friends are chatting online, and out of the blue, the account of their dead pal enters the chat. Further on, the horror continues, as the user behind Laura's account terrorizes the group, wishing to find out who had uploaded that video.
Chills-giving thing!
Chef
This movie has something to teach us. That lesson is: be careful what you write online because nobody is going to let you forget it. This is a story about a chef from a fine restaurant, who wrote insults on Twitter, which were addressed to the critic. As a result, he loses his job and now he has to find the way out in life. Eventually, he comes up with the idea of a food truck, and gains likes and popularity with the help of the Twitter crowd that joined him after the fight.
The Social Network
The Oscar-winning film takes us on a journey to see the creation and rising influence of Facebook which now owns Instagram as well. Mark Zuckerberg is portrayed by Jesse Eisenberg, who was nominated to the Golden Globe and Oscar for this part.
Even though critics were praising this movie, the real Mark Zuckerberg and other members of his team were not involved in the production of the movie. Later, the actual creator of Facebook expressed dissatisfaction with the film that represented his life. He highlighted that the plot was not historically accurate.
However, the film is still a must-see, because of the hard work that was put into it and impeccable performance as a result.
Ingrid Goes West
This is a black comedy that stars Elizabeth Olsen as a popular influencer Taylor Sloane, who eventually meets the consequences of her public life on Instagram. Another important character is Ingrid, who is a mentally unstable person, giving in with her social media and likes obsession.
The genre of this film is fully described as a black drama-comedy, because it is driving our attention to the real problems that social media can cause to human's mental health, through absurd and exaggerated situations. Also, it gives us a note of understanding that every popular blogger has to do a lot of hard work, and sometimes change the whole persona to reach success.
Eighth Grade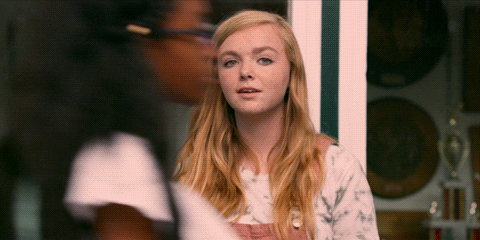 Being a teenager never was a piece of cake, but with the social media bursting in, this is almost an unbearable task. The movie highlights the life of an eighth-grader named Kayla, who tries to keep up her channel on YouTube running. Her blog is about getting high self-esteem and self-insurance, yet in real life, she is still shy and unable to stand up for herself. The finale of this movie is a bit unexpected, but throughout the plot, we see how many efforts a young YouTuber puts into her blog.
The Simpsons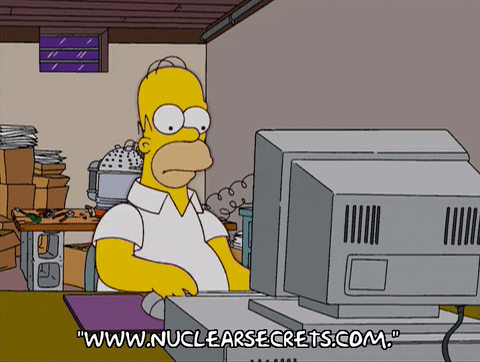 Although it is not directly about social media, the cartoon is iconic, and it actually gives us many clues about the behavior of society. Through time, the Simpsons have highlighted and even predicted many trends and affairs of the modern world. Also, the characters are adorable and witty, so this is a perfect match to spend the night with a dose of fun.
Jexi
Lightweight funny comedy about a person who created a fake life on his social media for engagement and likes. In reality, his lifestyle is boring and he does nothing except lying on the couch after work. After his phone dies, he goes to buy a new one in store and comes up with an experimental model that contains a voice assistant Jexi, who begins ruling his life and turns it upside down.
You
The series that would make you think twice before getting any social profiles. This is a story about a bookstore manager Joe, who stalks a young writer Guinevere Beck. He becomes obsessed with her and spends plenty of his time lurking through her social media to get more and more information about her. Eventually, he begins trying to start a relationship with her. Netflix at your service to have an evening full of suspense.
The Truman Show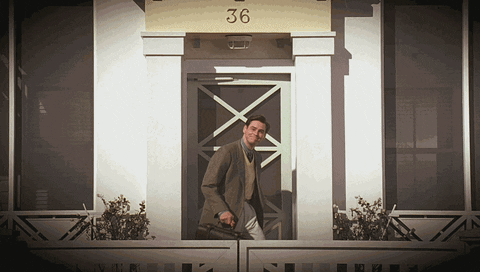 This movie was a hit long before we have become obsessed with Instagram and other social media. But it shows similar problems to think about. The story tells us about a man named Truman Burbank, whose life seems pretty casual until he starts noticing strange things happening around him. He becomes suspicious, though his spouse and friends are trying to convince him that everything is ok. Despite all the efforts, Truman finds out the truth – he is an unconscious character of a reality show that depicts his life. After a chain of events, Truman leaves the show to live his real life in the outer world.
Mean Girls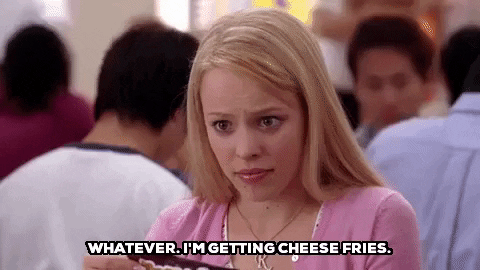 Yes, the iconic 2000s movie comes to rescue you from boredom! This one was filmed at the very beginning of the internet obsession era, but it is a great illustration of what's happening within the community of high school girls till these days. Bullying and severe hierarchy are still rolling, and even though the movie is a comedy, it still highlights the importance of social approval, to which we all could fall on social media platforms. And, DUH, wearing pink on Wednesdays? Still a good trend to set on Instagram!
And as a pleasant addition to the list of movies, here are exciting series to discover as well.
Sex Education
The highly recommended series from Netflix are pulling you into the mutinous reality of young adults. Through the prism of sexual problems of teenage protagonists, the show reveals the society of the modern world, that is stuck between progressive freedom and puritanical morals. The show also demonstrates the possibilities to express yourself and stand up for your beliefs and principles. Social media aren't at the center of the plot, but it is still an important part of communication and reputation among the community of high schoolers, showing how deeply it is now intertwined with our daily lives.
Emily In Paris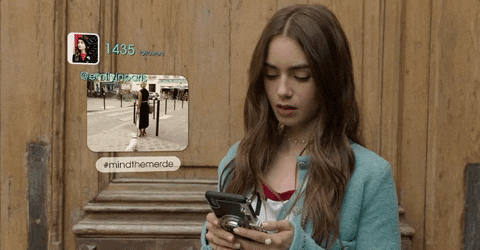 Witty and stylish series about young SMM Emily, who relocated from New York to Paris for work in a marketing agency. As she tries to enter the local community smoothly she encounters many problems as she goes. French colleagues don't believe in her and meet her with mocking, but Emily is confident and relies on her intuition. But it's Paris, and Emily also finds new friends and a romantic object that sometimes messes up her life. At the same time, Emily runs her personal blog that surprisingly earns likes and success among many fans.
The Black Mirror: Nosedive and The Black Mirror: Be Right Back
The Black Mirror series gives us many topics to discuss and think about as it depicts possible variations of the world where the technologies are leaping forward and taking our lives over. Nosedive is a bright example of a world where social media rating becomes the primary metric for people to communicate and interact with each other. We watch as the woman decides to change her rating to improve her life, and how it affects her and the people that surround her.
The other episode that is mentioned here, Be Right Back, makes you think about the trace that you leave online. The plot showcases the reality where a desperate woman tries to recreate her lost spouse using the information from his social media profiles.