Horse racing has always been a popular sport, with people from all around the world tuning in to watch the races and bet on their favorite horses. With the sector being that popular, filmmakers took it upon themselves to produce films for the silver screens which surround this beloved topic.
Hold on tight to your saddles as we race through the best horse racing films to ever exist!
1. Seabiscuit – 2003
You might know Toby Maguire as the crime-fighting Spider-Man, but in this movie, he's a jockey who has teamed up with a businessman (Jeff Bridges) and a down-and-out horse trainer (Chris Cooper) to help Seabiscuit, a temperamental, underweight racehorse. Initially having difficulty winning, Seabiscuit eventually becomes one of the greatest thoroughbreds of all time and inspires a nation during its time of need.
2. Let It Ride – 1989
Let it Ride is a fun comedy with Richard Dreyfuss as Jay Trotter, Jennifer Tilly as Vicky, and David Johanson as Looney. Jay Trotter, a character who struggles with his gambling habits and marriage, is central to the story.
Jay places a wager on the race and prevails after learning about the horse race's falsified statistics. This film captures the exhilaration felt by each horse rider and the unpolished features of a horse race. These factors make this movie particularly relatable to those who love horse racing and have firsthand knowledge of its thrills.
A Quick Word on Betting Sites
Before football surpassed its popularity during the 1990s, horse racing was by far and away the most popular form of gambling in the United Kingdom. At daily racing meets held at prestigious courses like Goodwood, Newmarket, Aintree, and Epsom, hundreds of thousands of pounds were bet on immensely popular thoroughbreds such as Red Rum, Desert Orchid, and Tiger Roll.
Is all of this talk about horse racing and gambling piquing your interest in the industry? Well, to get started you first have to find the best betting sites for horse racing and sign up for one of them.
Then, your journey into the racing world can begin!
Now, let's continue with our movie recommendations
3. Secretariat – 2010
It is a biographical sports drama film that focuses on housewife and mother Penny Chenery (Diane Lane). After her father (Scott Glenn) falls ill, she takes over running the family Thoroughbred farm despite her lack of experience. Chenery, together with experienced trainer Lucien Laurin (John Malkovich), successfully makes her way through the male-dominated world of horse racing. They eventually foster a talented colt that goes on to win the first Triple Crown in 25 years!
4. Dreamer – 2005
Horse trainer Ben Crane (Kurt Russell) struggles to connect with his little daughter Cale (Dakota Fanning). However, despite Ben's advice, the villainous David Morse, who owns the horse by the name of Soñador, races her and breaks the leg of the horse. Ben takes in Cale and adopts his client's injured horse rather than having her put down. They prepare Soñador for another race as cranky but supportive Grandpa (Kris Kristofferson) offers his support. Thanks to Soñador, father and daughter get closer to each other as they bond over their new pet.
5. National Velvet – 1944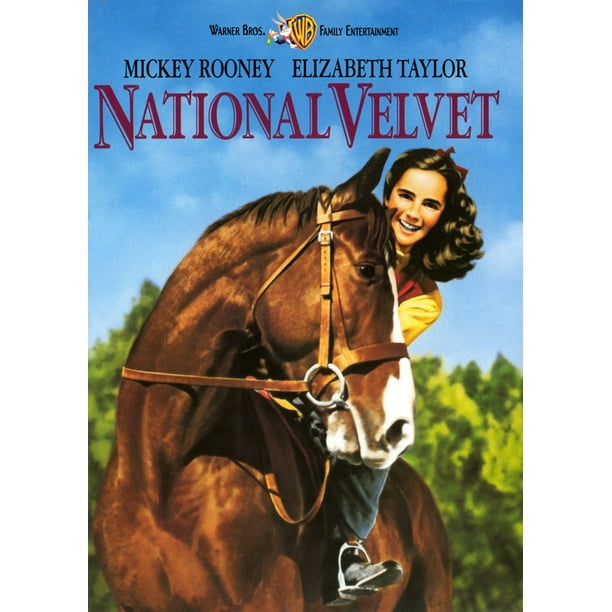 Elizabeth Taylor plays Velvet Brown, a 12-year-old horse enthusiast who lives in rural Sussex and decides to train a rowdy horse for the Grand National event. The tenacious Velvet prepares her horse, fondly known as "The Pie," for the major race with the help of former rider Mi Taylor (Mickey Rooney), who also gives her family encouragement. A last-minute issue with the jockey, however, forces the substitute rider to be a surprise! (Spoiler: the substitute ride was Velvet Brown herself!)
6. The Derby Stallion – 2005
Before Zac Efron graced our screens as the beloved Troy Bolton, he was Patrick McCardle, a guy who instead of pursuing his father's dream of becoming a professional baseball player, wishes to race horses in the Derby Cup. Patrick shows promise, and Houston Jones (Bill Cobbs), a horse trainer who battles alcoholism, offers to train him. Patrick battles Randy (Michael Nardelli), the neighborhood bully and champion rider while learning to ride and falling in love with horses. He also has to persuade his mom (Tonja Walker) and dad (William R. Moses) that he's serious about racing. But Patrick can show he has what it takes to win the Derby with the help of Houston's sage training and the encouragement of the cute new female, Jill (Crystal Hunt).
7. Hidalgo – 2004
Viggo Mortensen's tough cowboy Frank Hopkins is a skilled horseman who participates in Buffalo Bill's Wild West Show. In Buffalo Bill's Wild West Show, tough cowboy Frank Hopkins (Viggo Mortensen) rides horses with skill. Hopkins is compelled to accept the offer from wealthy Sheik Riyadh (Omar Sharif), who challenges Hopkins to prove himself in the dangerous long-distance horse race known as the Ocean of Fire. He must compete against thoroughbred horses raced by the best riders in the world in the Middle East with his American mustang, putting his career and life in danger.
Final Words
With so many new movies coming out faster than any of us can keep track of, I hope this article was able to introduce you to some new movies you can watch while nursing a cup of coffee!