Greetings, I'm new here at Filmshortage.com – and Marco was gracious enough to allow me to bring to you all a great interview I recently had with Einar Kuusk about his riveting new short, The Most Beautiful Day. Let's just call a spade a spade – Einar Kuusk's vision for The Most Beautiful Day is definitely not your average perspective on what that might look like. To me I think of the most beautiful day and I see sunshine, the beach, and the one I love close by. Einar? He thinks zombie apocalypse and a poor chap getting locked in the basement of an awful frightful location. But that's what makes Einar Kuusk's vantage on this "most beautiful day" trope so interesting.
Where did you find these amazing sets? They really are truly other-worldly. They are Hollywood Quality locations… very very immersive and brilliant from a world-building standpoint. Literally they are fantastic. Were they shot in Estonia maybe? Or did you build them? I did just go back through the credits and noticed that you did shoot around Estonia.
Einar: All the amazing locations in my short film "The Most Beautiful Day" are places I found after doing months of research and exploring around in Estonia. They are all shot on location in like a 100km radius in my country. I'm so glad you and alot of people like them 🙂 I developed a kind of sentimental relationship with these 'sets'.
Einar was kind enough to share some of the behind the scenes photos of the shoots and the creation of the movie. My personal favorite set is the room with all the books… I chatted with a fellow recently in Russia who took tons of photos of an old Soviet library that had been abandoned, and was 2 feet deep in books throughout. Just phenomenal that these places exist in the world today.
I didn't know that you were an Indiegogo project until I just read about it in the credits. How did that go and would you do it over again?
Einar: Yes, we gathered the money initially from Indiegogo and Kickstarter projects. We actually failed to reach our goals at first but after retrying several times, we finally got the money from the crowd funding projects and from people who found the project through these crowd funding projects and who were so in love with postapocalyptic stories that they decided to sponsor the project outside of the crowd funding projects. We actually got more money for the film from individual sponsors, rather than from the crowd. Yes, I love the power of the internet and people coming together, creating, collaborating and supporting what they love and are excited about and I think that the future of entertainment is definitely on the internet. I'm already planning to launch a new crowd funding project for an epic postapocalyptic fantasy web series that I am writing right now, which takes place in the world of the short film!
And even so – creating a movie of this scale and scope for $3k is impressive. How did you possibly make a 30 minute movie with this level of effects and production value for only $3,000?!?  What were some of your cost savings methods?
Einar: Our budget wasn't actually 3000$ but more around 12000$. Like I said, we received funds from sources outside of the crowd funding projects aswell. I could never have done this film with only 3k, I don't think anyone could. Then again, everything's possible…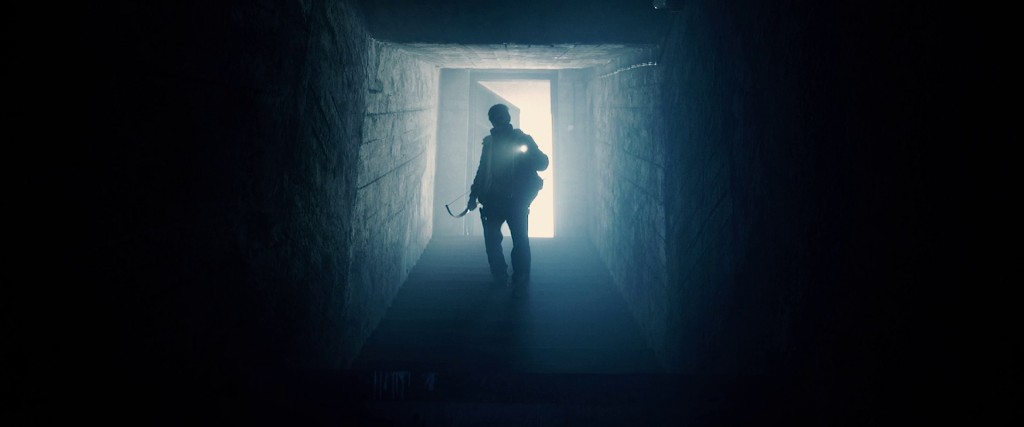 In the credits it mentions "Inspired by the song 'The Most Beautiful Day' from Professor Kliq" – can you expand on that? How does a song inspire a post apocolyptic story about a guy getting trapped in a bunker chased by aliens?  Hahah.
Einar: I got the idea to write this short film when I was drunk from white wine, listening to music in my apartment and suddenly, when I put on this song by Professor Kliq named "The Most Beautiful Day", I got this surge of inspiration to write a script that has something to do with the philosophy the musician is expressing in the song. But ofcourse, I already had the idea of making my first short film before this and one of the main things besides the song that inspired me were all the amazing abandoned Soviet-era locations all around Estonia. The first script of the film was something completely different than what you see now. The film had around 10 drafts.
Mark Duplass gave a talk at SXSW this year that you would find very interesting if you haven't watched it already. Here's a link to it in case you haven't already seen it: http://sxsw.is/1IkIley – In that talk, he discusses the importance of getting your first short done, and then running the film festival gauntlets in order to get connected with other film makers and film backers. Have you considered taking it to any film festivals?
Einar : I actually did send the film to some festivals because I've heard how useful it is for aspiring filmmakers aswell but sadly, all of the festivals I sent the film to so far had rejected them so before I waited out on the last couple of festivals that were on the calendar, I decided to say "fuck it" and just upload the film on the internet for everyone to enjoy and share. I didn't like the idea of waiting behind some critics who wake up in the morning having to watch a million films and either give them the axe or accepting them, depending on their mood or personal taste. I am a struggling filmmaker and actor and I need to get my career going, I wanted to act and make movies for a living when I was 10 years old, I'm not waiting around any longer, I'm done waiting around. I decided to just create and share it with the world as soon as it's finished and let the fans fund what they love and can't wait to see."
OK, random question, was the girl at the end of the movie your sister?!? I just noticed her last name in the credits. That spins the ending entirely differently for me now!  hahah.
Einar: Yes, 'The Girl' character in the film is my sister, hehe. But she isn't Sherman's sister.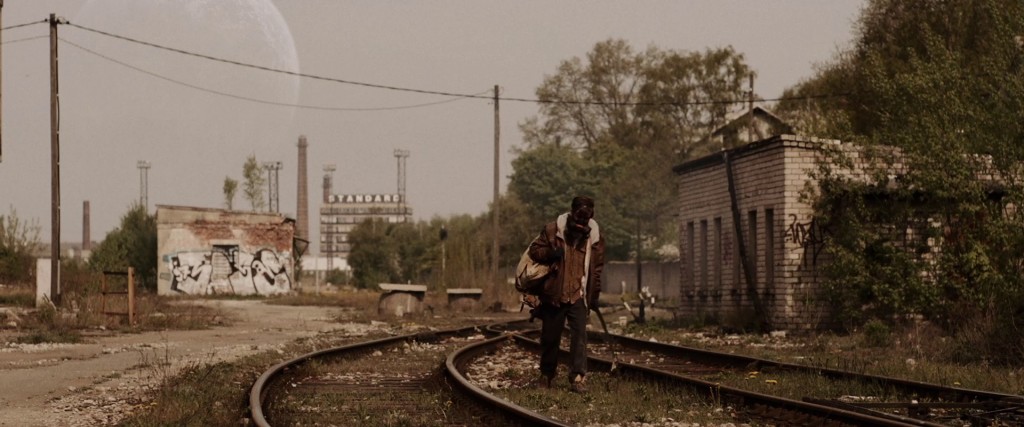 How long from the writing of the script to the completed film did it take? And was there a moment when you thought the film wasn't going to actually happen?
Einar : It took 2 years from writing the script to sitting in the cinema at the premiere with the cast and crew, friends and family and enjoying what we had done. There were very difficult times where there seemed to be no hope for the project and alot of people didn't believe it was going to see the light of day but I am not a person who gives up on the things he loves the most, like ever. I knew that it's going to take more time to finish it than I originally planned but I also knew that it will see the light of day sooner or later, that it was just a matter of time and faith and hard work.
And my final question at this point would be about whether you have any plans to expand it to a full feature length film? Not that all shorts should aspire to be feature length. Just wondering what your next plans might be in the film space.
Einar : Like I mentioned, I am planning to make the world and its characters into an awesome post-apocalyptic, fantasy, sci-fi web series! I am currently writing the second episode and soon to launch the crowd funding project for it. I am going to continue the story of Sherman, introduce new characters, new stories and expand the world. I want to give people the chance to fund each episode as we make it, so the more people help fund the series, the longer the show will last. It's all in the hands of the people 🙂
Wait, WHAT? Sherman's not dead?!?  Hahah. Reminds me of many different serialized novels that have been created on Blogs… I've thought pretty seriously about developing my little short story 'The Silence' into a full fledged novel, by writing it a chapter a week. A similar conceit for a movie would be amazing. I guess it would be more like a television show of sorts maybe? Anyway, I think it would be great. Let us know how we can help you get supporters and funding – we'd love to see it take flight.
Thanks so much Einar! Your short film, 'A Beautiful Day' is really quite good. We really enjoyed it. Thanks for sharing it with us.
This post was originally shared over at taylorholmes.com where Taylor tries to bring interesting perspectives on anything media for people who like to think more than your average bear.