Good habits are developed in various ways, but they all culminate into one thing – living a healthy life essential for a more productive experience. You can form good habits by making a firm decision and committing yourself to do it. 
 
A better way is to write on paper the good habits you would like to achieve and then tick against each as you achieve them. You can develop good eating plans, do regular exercise and live a quality life. The following are commendable movies you can watch to help you create good habits.
Room to breath
 
A large number of assignments students get at school might sometimes make them stressed or have their mental wellness affected. Sometimes they learn in crowded classrooms, which makes it even harder for the teacher to give personalized teaching to their students. 
 
This is the situation students at Marina Middle School found themselves in. Learning in a large crowded environment, the students saw school as a place for other students but not them. Kids could no longer pay attention or do tasks, and soon, physical fights and object throwing became the order of the day. One teacher got a good solution and introduced meditation lessons to the students. Within a short time, there was tangible improvement and the learning environment became healthy once again. 
 
While in the university, knowing about good habits and practicing them is very important. It is not always easy to ignore childhood habits and adopt new ones but you can seek help to choose which ones are good for you. It can be easier for you if you are in medical university because you can read health essays written by medical students on Samplius and discover a lot about good health habits. The free samples are written by writers who have graduated from various study fields and gained good writing experience. 
Great Wide Open
 
Great Wide Open is a documentary that contains different film series. The five series document the beautiful adventures people can explore in various National parks in America. Life for a student should not just be centered around the classroom and books.
 
Some students stay an entire semester digging through books, attending classroom lessons, doing assignments and everything about them is just about books. This is a good goal because they are building room for their future. However, they could also be destroying their future through bad health habits. 
 
They should get the time and go out to exercise, hike, watch and enjoy nature. It will help them refresh their minds and find meaning in life. This documentary was created to help people discover how beautiful America is and set out to explore it.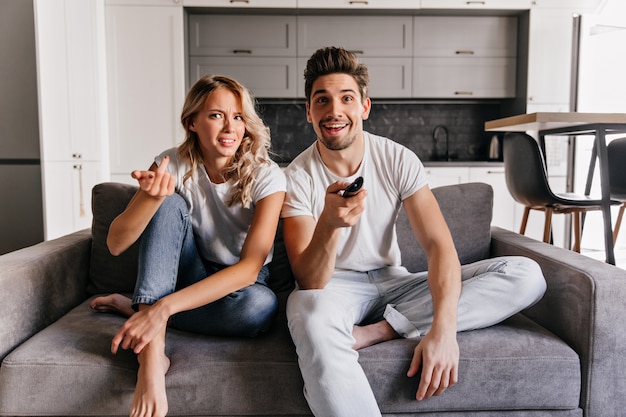 Changing habits
 
Childhood habits are sometimes difficult to change, especially if they were negative. Some of these habits directly affect an individual's life as they mature and can even affect performance in education. An example is eating disorders or eating too much unhealthy food. Another example is developing sedentary and antisocial behaviors. If the student wants to reap good benefits, they must decide to change and adapt to a different lifestyle. 
 
This is what the movie Changing Habits is all about. A young lady is aspiring to become an artist but she hates men and disassociates herself from them. She does this because she had a bitter relationship with her father when she was young. She moves to a convent where she works for free to get a place to sleep. In the basement of a room, she paints her first mural, which turns around not only her life but the situation in the entire convent. 
 
Education and health cannot be separated because each complements the other. On the one hand, without a good education, students might not be able to choose good health habits due to a lack of knowledge. On the other hand, without good health, students cannot go to the classroom and gain an education. Students taking nursing courses can tap into the knowledge they learn and write good essays about health. If they need to study quality examples, there is an extensive range of essay samples on Nursing and Health available on EduZaurus for every student to access and read. They are educative and can help a student change their habits. 
The Farewell
 
The Farewell revolves around a family that decided to move from New York to another city in China. The mother of the family has serious health concerns that affect the family. She is diagnosed and realizes she might die soon. Torn between cultures, she is not sure whether the family has a right to know her diagnosis. 
 
The film can help viewers learn the culture and what immigrants go through in their newfound homes. A student can also learn issues related to health, age, diagnosis, and how to break the bad news to the rest of the family. 
 
Abominable 
 
Sometimes childhood grief moves on with them into adulthood and it can affect every area of their life. The greatest level of grief is when a child loses their closest family member. They might fail to accept themselves anymore and feel like they are no longer complete. 
 
In this animated movie – The Abominable, a teenager is unable to deal with grief after losing a family member. She later gets a friend and the two meets with a mythical creature that helps them learn the importance of having a friend and teamwork. 
 
Conclusion 
 
The brain conforms to the habit pattern you program it into and it becomes hard to change it unless you reprogram. Good habits help change your life and as you continually build them, they shape your life into a strong and resilient lifestyle. It's easy to create good habits by forming a routine and working on it daily until you gain its reward. Eventually, you will become healthier and do your tasks with much ease. 
 
Author's Bio:
Vendy Adams knows one thing better than any other writer that if you have to succeed in the long run, you need to research deeply, be consistent and dedicate yourself completely. Her approach has won her plenty of clients and her academic writing, especially college essays, is something to talk about. It's just that good.